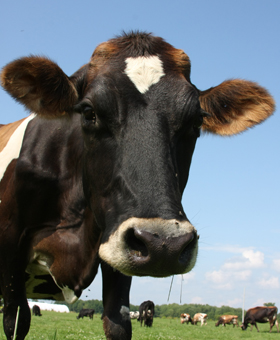 We start from the soil. We strive to build the natural sugar levels in our plants to produce high quality feed for the animals. Which results in a high butterfat organic milk. This milk is transferred to the Creamery to produce our own top quality, all natural plain organic yogurt to bring to your family.
Upper Canada Creamery has a viewing hall so that you are able to watch how we make our product and ask any questions you might have.
This gives us the opportunity to provide our clients with a transparent view of the entire process.