Made on site
All our products are made right here on the farm. Choose from a variety of products, including yogurt, cheese, curds, frozen yogurt and ice cream.
Christmas Ice Cream Flavours
Enjoy our special ice cream flavours this holiday season. Available in pints, in-store only, for a limited time.
Flavours:
Gingerbread
Snickerdoodle
Candy Cane Chocolate Chip
White Chocolate Cranberry Swirl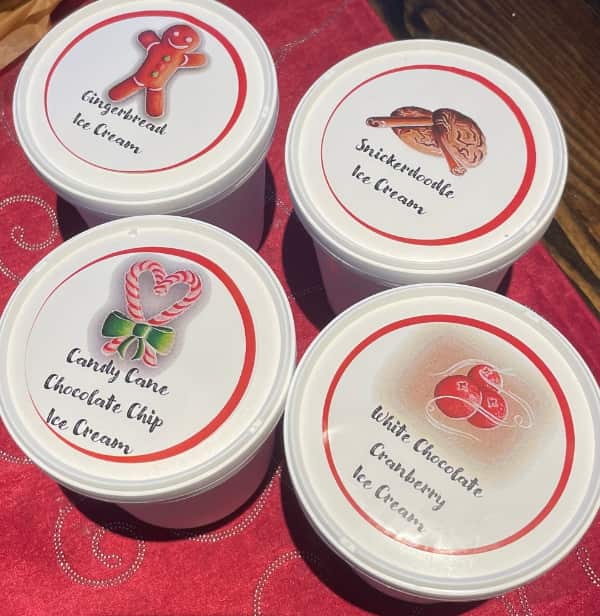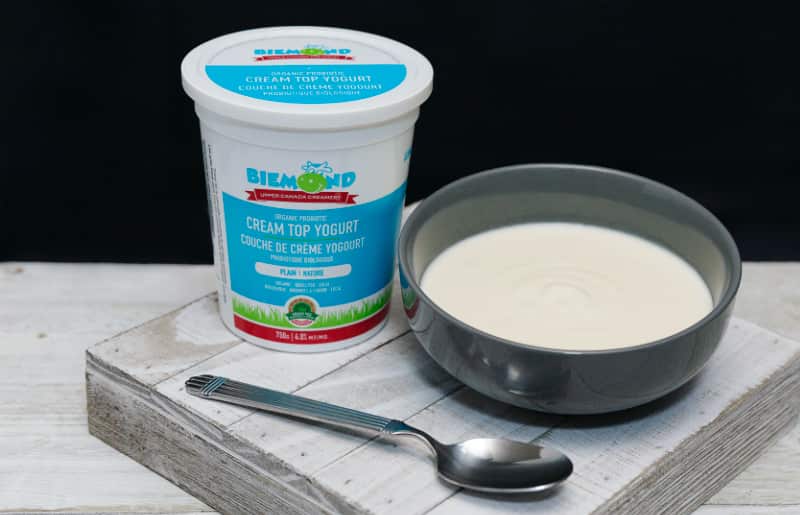 Organic Probiotic Cream Top Plain
It is non-homogenized, therefore the cream will rise to the top of the container.
Simply Stir and Enjoy!
Farm Fresh Cream Top Milk 4.3%
Just like it used to be! Our pasteurized full fat milk brings you a clean, creamery, full flavoured experience that you can taste. Our minimal processing provides the consumer with a truly farm fresh old fashioned final product.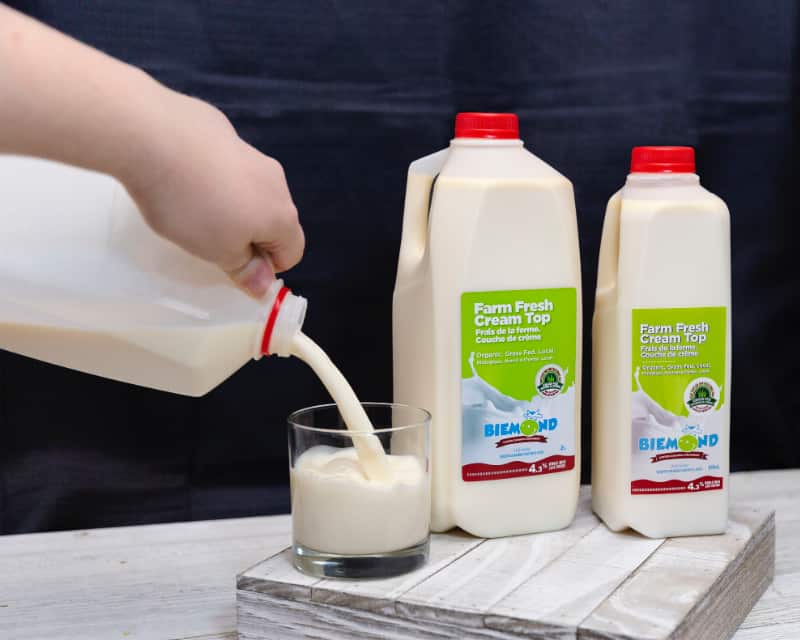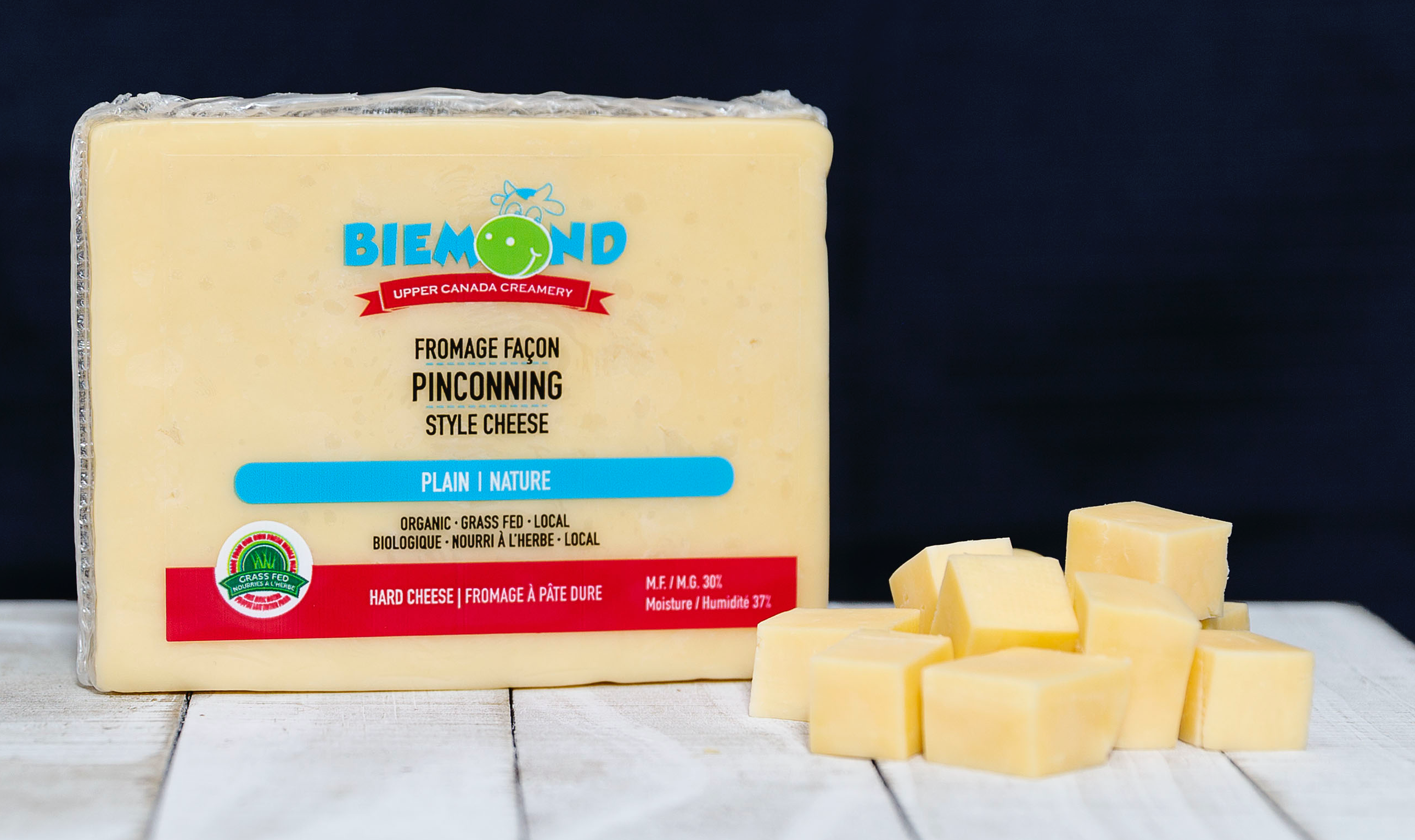 Biemond Family Cheese
A family developed recipe combining three classic styles to produce a full bodied , rich, golden coloured, creamy, yet firm cheese. Our cheese starts fresh and mild like a Colby, but sharpens in its packaging like cheddar resulting in a Pinconning style cheese. Slice it, cube it, shred it — we offer a multi-purpose cheese with the family in mind.
Flavours: Plain, Garlic & Parsley, Jalapeno, and Dill & Onion
Biemond Family Cheese Curd
It is the same recipe as our cheese. Made fresh and is available in our Creamery Store every Thursday at opening time.
Flavours: Plain, Garlic & Parsley, Jalapeno, and Dill & Onion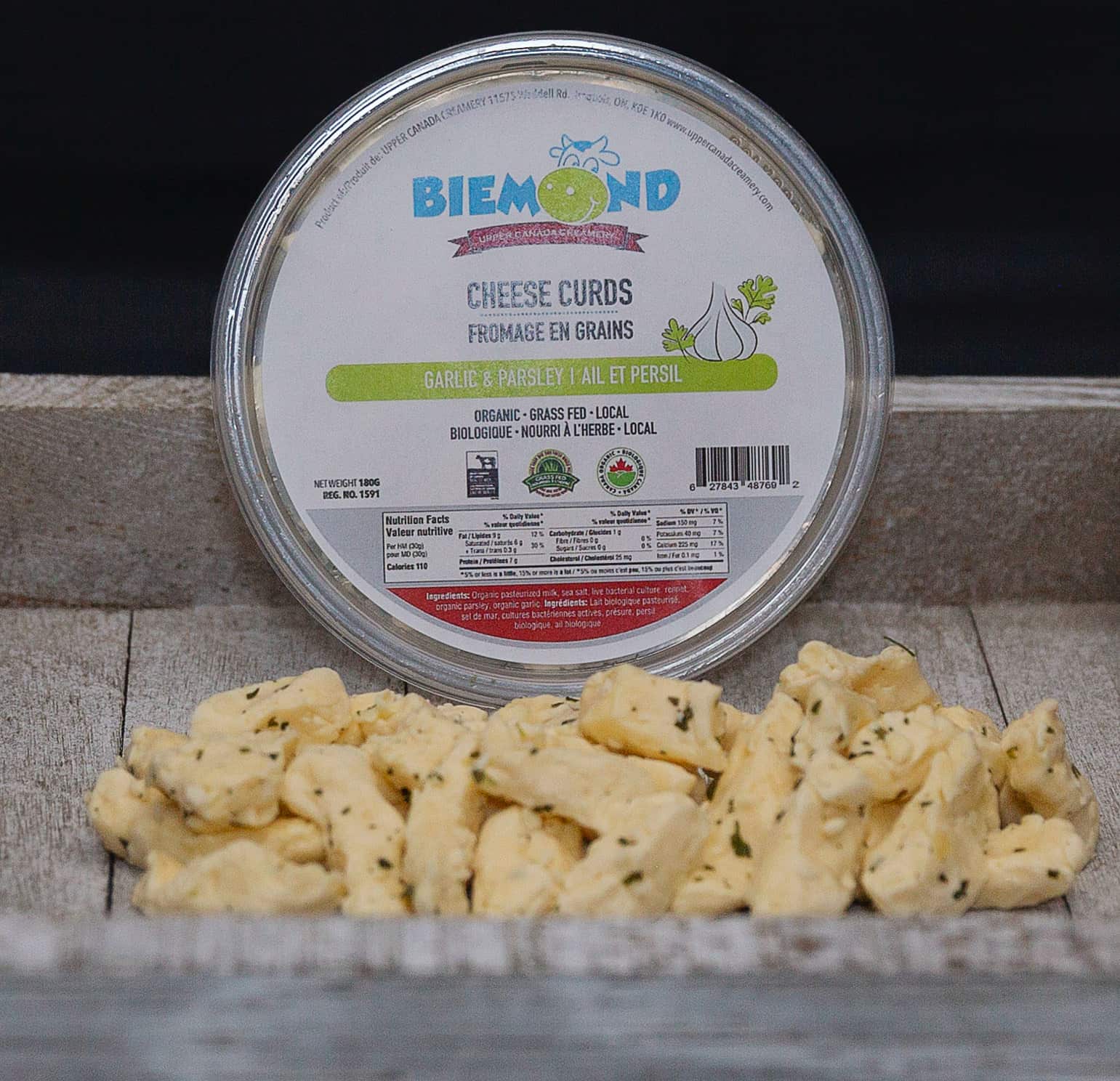 What the cow gives…
…is what you get.
Our process leaves as much of the original taste of the cow's milk in our products as possible.