Yogurt & Cheese
Bite into our newest products — Cheese and cheese curds!
We also offer two flavours of our organic yogurt.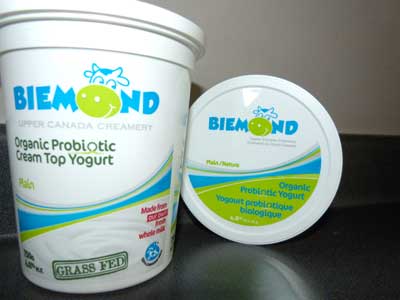 Organic Probiotic Cream Top Plain
It is non-homogenized, therefore the cream will rise to the top of the container.
Simply Stir and Enjoy!
Organic Probiotic Stirred Maple
This recipe is the same as our plain yogurt, with one exception: We have stirred the yogurt and lightly sweetened it with local organic maple syrup.
Ready to Enjoy!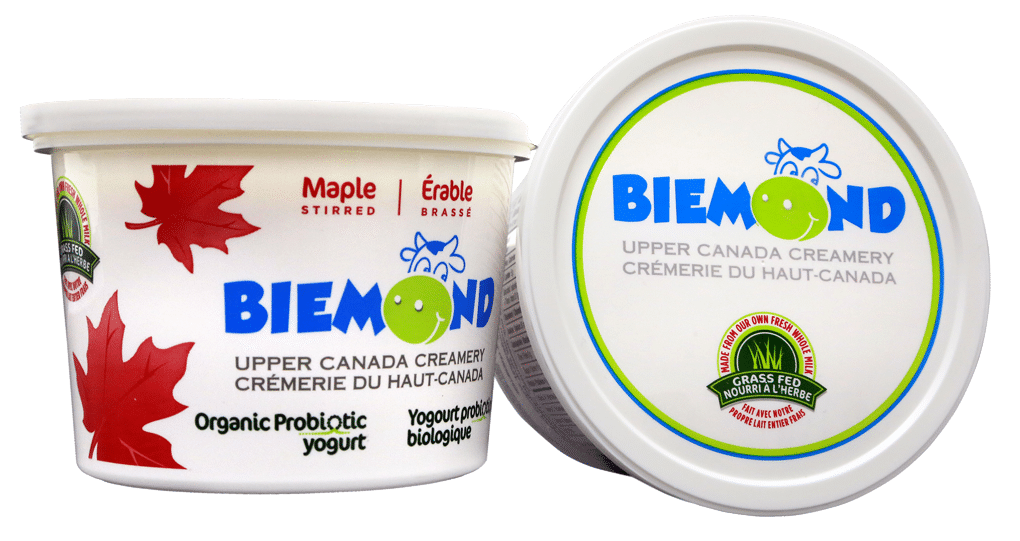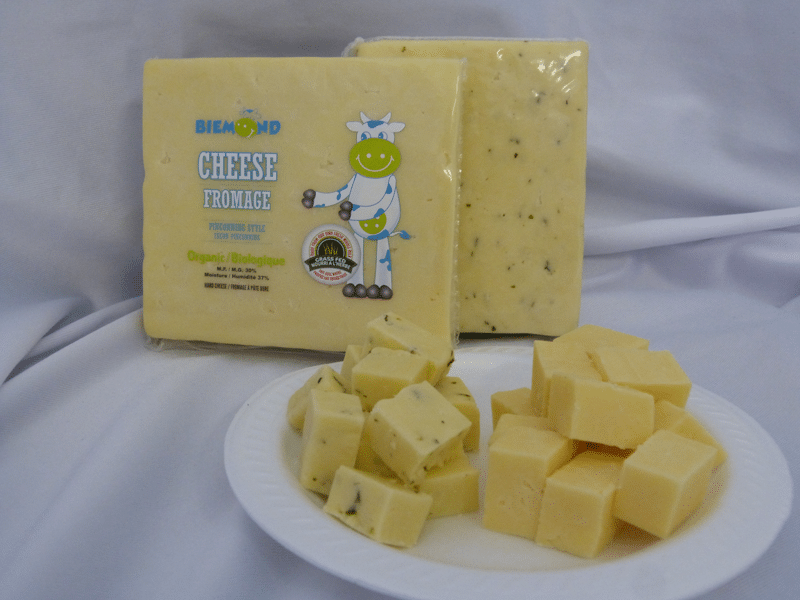 Biemond Family Cheese
A family developed recipe combining three classic styles to produce a full bodied , rich, golden coloured, creamy, yet firm cheese. Our cheese starts fresh and mild like a Colby, but sharpens in its packaging like cheddar resulting in a Pinconning style cheese. Slice it, cube it, shred it — we offer a multi-purpose cheese with the family in mind.
Biemond Family Cheese Curd
It is the same recipe as our cheese. Made fresh and is available in our Creamery Store every Thursday by 2:30 pm.