Made on site
All our products are made right here on the farm. Choose from a variety of products, including yogurt, cheese, curds, frozen yogurt and ice cream.
For a Limited Time Only:
We have two brand new products for you to enjoy this winter.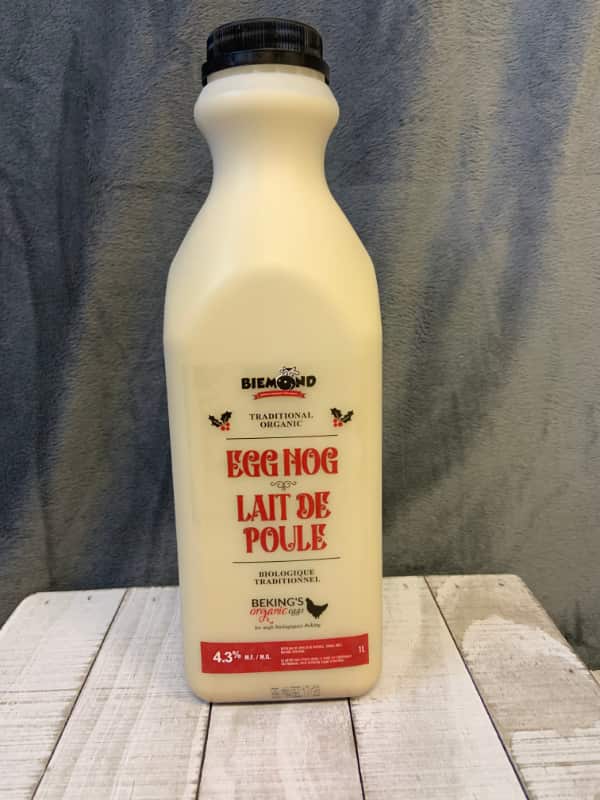 Egg Nog
Families, Farms & Traditions.

Biemond & Beking—Dairy & Eggs—It was only a matter of time!
Together, two local farms have created a truly homemade spiced eggnog bringing you back to grandma's kitchen.
Sip it hot, cold, or spiked! Enjoy!
Hot Chocolate Sticks
Our hot chocolate sticks are the perfect way to warm up on a cold winter day.
For best results, use with warm milk. Although they can be used with hot water, the coconut oil in the sticks will separate and give an oily appearance to the top of your beverage if there is no milk or cream for it to bind with.
Our sticks come in 5 delicious flavours:
Milk chocolate with marshmallow
Milk chocolate and white chocolate
White chocolate with marshmallow
Milk chocolate with candy cane
White chocolate with candy cane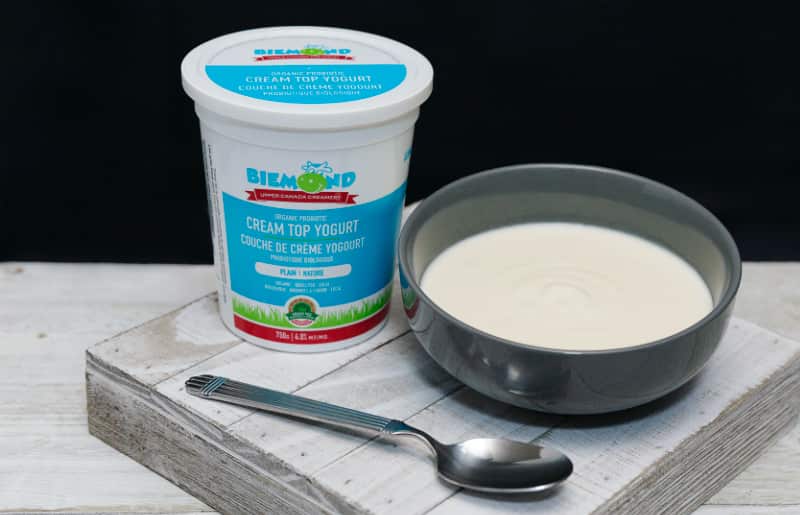 Organic Probiotic Cream Top Plain
It is non-homogenized, therefore the cream will rise to the top of the container.
Simply Stir and Enjoy!
Farm Fresh Cream Top Milk 4.3%
Just like it used to be! Our pasteurized full fat milk brings you a clean, creamery, full flavoured experience that you can taste. Our minimal processing provides the consumer with a truly farm fresh old fashioned final product.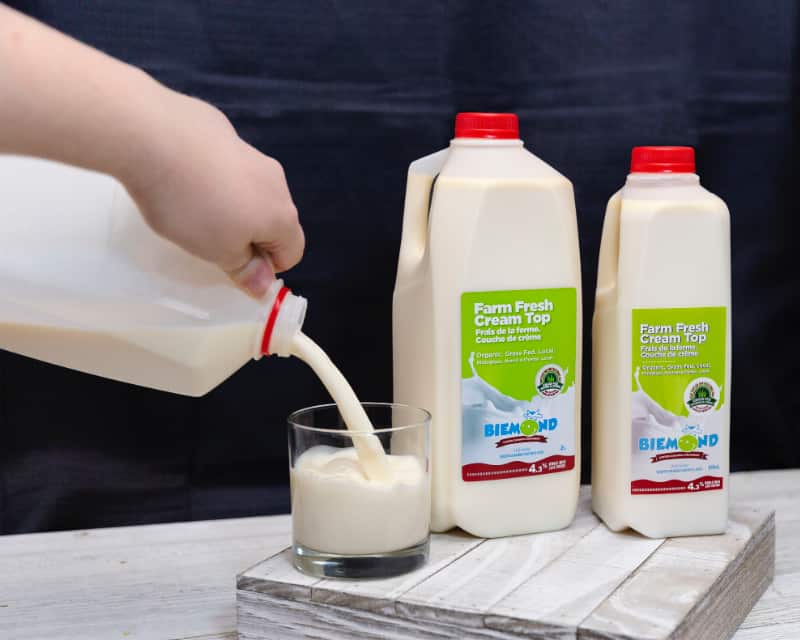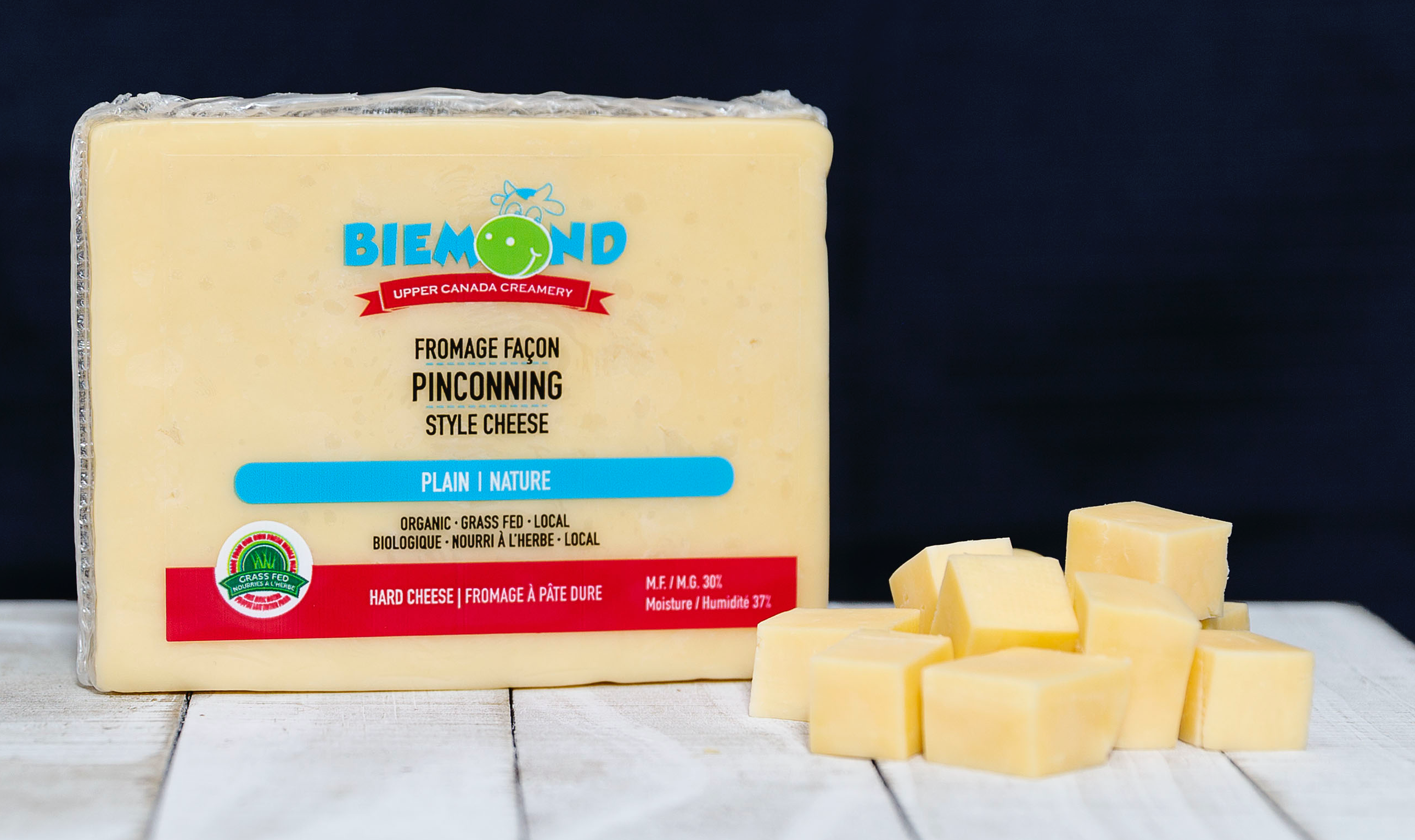 Biemond Family Cheese
A family developed recipe combining three classic styles to produce a full bodied , rich, golden coloured, creamy, yet firm cheese. Our cheese starts fresh and mild like a Colby, but sharpens in its packaging like cheddar resulting in a Pinconning style cheese. Slice it, cube it, shred it — we offer a multi-purpose cheese with the family in mind.
Flavours: Plain, Garlic & Parsley, Jalapeno, and Dill & Onion
Biemond Family Cheese Curd
It is the same recipe as our cheese. Made fresh and is available in our Creamery Store every Thursday at opening time.
Flavours: Plain, Garlic & Parsley, Jalapeno, and Dill & Onion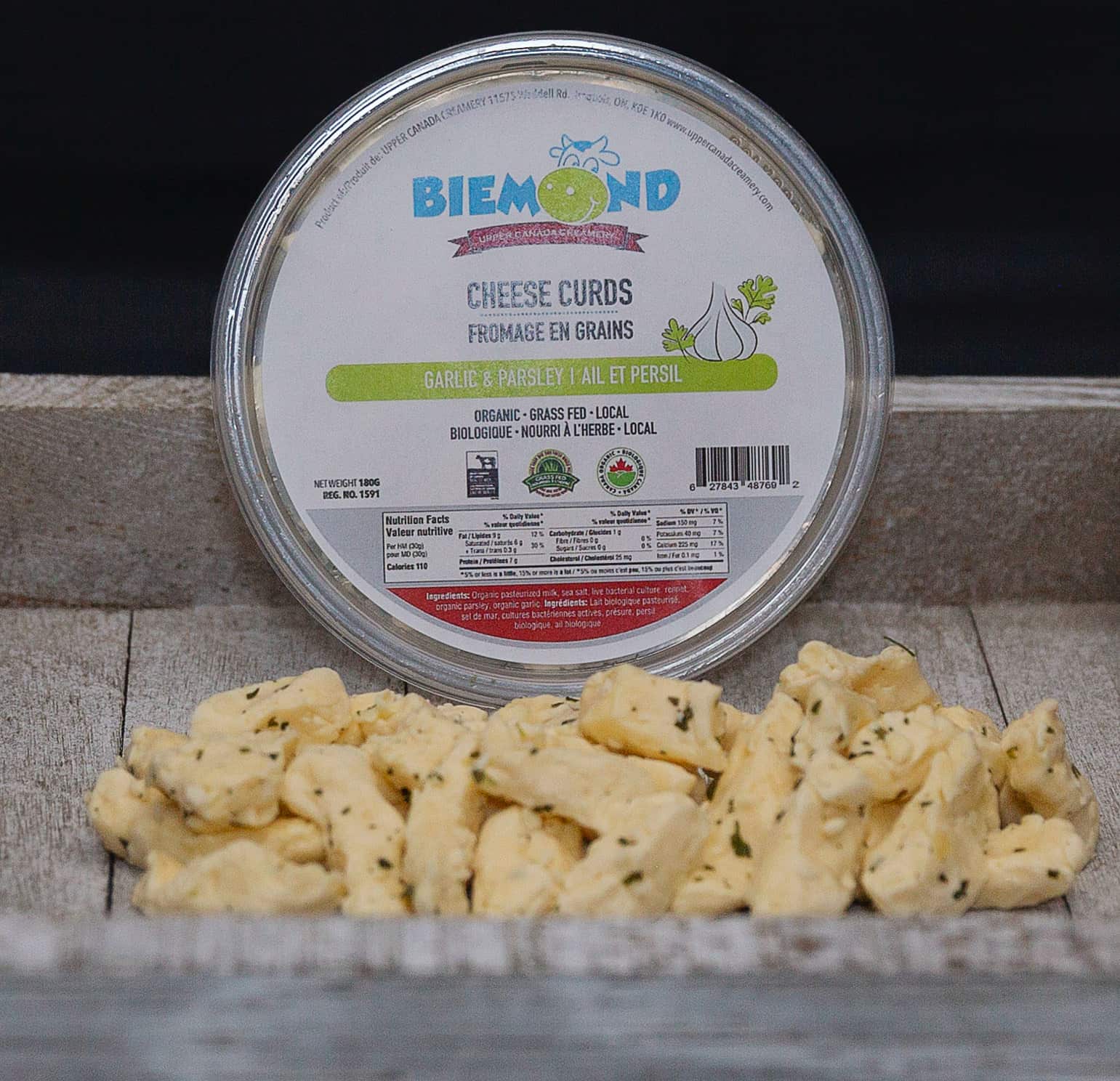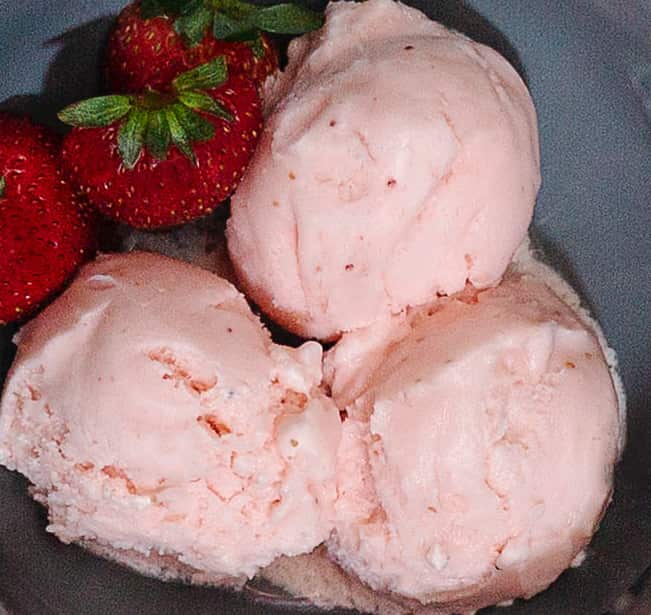 Frozen Yogurt & Ice Cream
Cool off this summer with a scoop of our delicious frozen yogurt or ice cream. Available in store only, and sold by the scoop.
Flavours: Varies. Please call ahead for flavours and availability.
What the cow gives…
…is what you get.
Our process leaves as much of the original taste of the cow's milk in our products as possible.